Classes
Chi Gung
Chi (chee) Gung, also known as Qi Gong, literally means energy (or life-force) work (seen as skillful practice)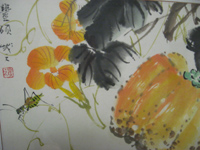 Taught by Judy Pruzinsky, licensed acupuncturist with a Master's in Medical Qi Gong. Since 1990 Judy has studied with BK Frantzis (her main teacher), Jerry Johnson, Ken Cohen, Grandmaster Wei Zhong Foo, Mantak Chia, and Gilles Marin.
The style being taught in the current series was brought to the West by BK Frantzis, a Chi Gung master of over forty years, including 15 years of study in China, India, and Japan.
Half Moon Bay Classes
Download our flyer for information about the current Chi Gung class.
Please email us if you would like to receive a copy by email.