First Appointment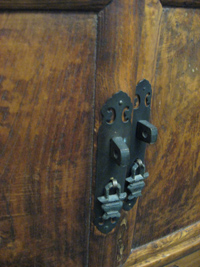 A couple details regarding your first appointment. Since I will be doing an extensive history taking, please allot up to an hour and a half for the visit. If possible, please refrain from wearing perfumed products (even hair products can be highly scented) and face make-up. Both overall scent and facial color are part of traditional Chinese Medicine diagnosing (not often done any more). If you can't comply, don't worry; it would just make diagnosing easier.
Questionnaire
Here is a pdf file
of the initial paperwork. Please let me know if you have difficulty opening it. Just print and fill out the questionnaire for our meeting. I'll have an arbitration form for you to sign at the office.
Suggestions on how to receive the most from your treatment.
Ideally it is best after each treatment to allow at least half an hour to walk or remain quiet with yourself. Try to plan in this time when you schedule your session. Do not drink alcoholic beverages, take recreational drugs, or over- exert yourself either emotionally or physically on the day or evening of treatment. Also, wait for at least four hours after a treatment before taking a hot bath or a sauna. All these suggestions allow time for the treatment to settle in and therefore to help you to get the best results from your treatments.